Cultural connections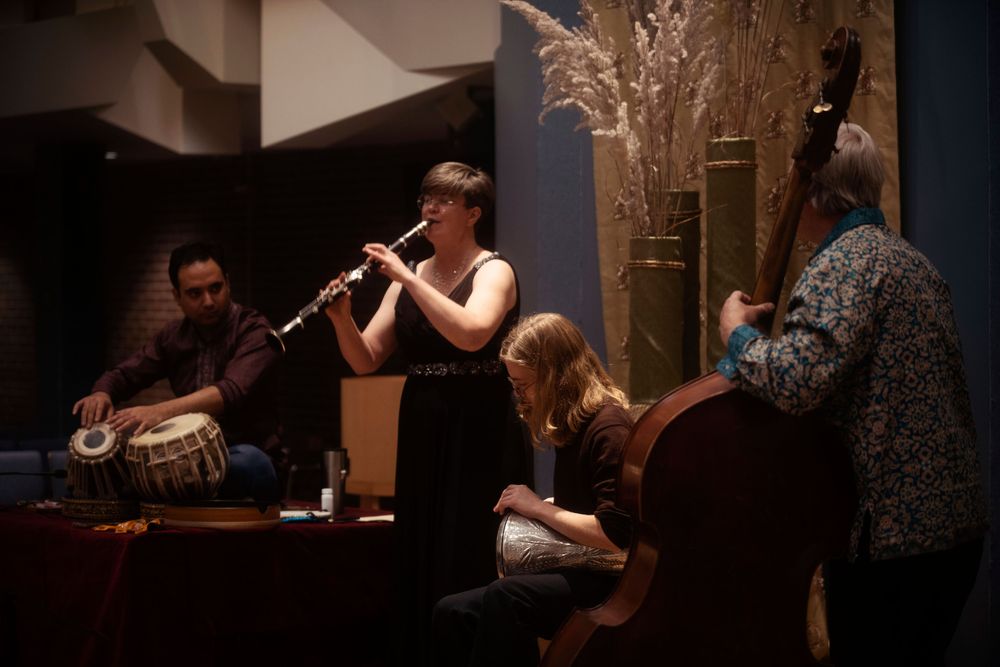 Meg York
Meg York is a multi-instrumentalist, composer and ensemble director who specializes in woodwinds, hand percussion and dance accompaniment.   
She plays globally groovy clarinet that moves audiences into Balkan and Belly Dance bliss. Meg has a clarinet and Flamenco  performance degree from UNM and lives periodically in Turkey and India to soak up dance music traditions. Interaction is the key to her music and heartfelt response is the pulse.    
Her band, Tarjama, or "Translation" in Arabic and Farsi, has Jazz, Hispanic, Nepali, Palestinian, and Persian artists.
Tarjama Ensemble  plays for ethnic community events, academic outreach,  and Tarab Retreat.  
Meg York's sound can be found in
Denver Center for the Performing Arts Paula Vogel Play Indecent
Warner Brothers film
5 Rhythms Dance, New York, NY 
David Taylor Zikr Dance Atash with Sharzard Khorsandi 
Denver Athena Project
 Shambala Center Concert in the Great Stupa 
Yo Yo Ma R is for Refugee Tour
Meg is an ASCAP Recording Artist represented by
411 Music, Los Angeles, California. 
Tarab Retreat
Meg hosts Tarab Retreat events with Pete Jacobs.
 Dance classes, concerts, residencies, and yoga, all with live music by Tarjama Ensemble