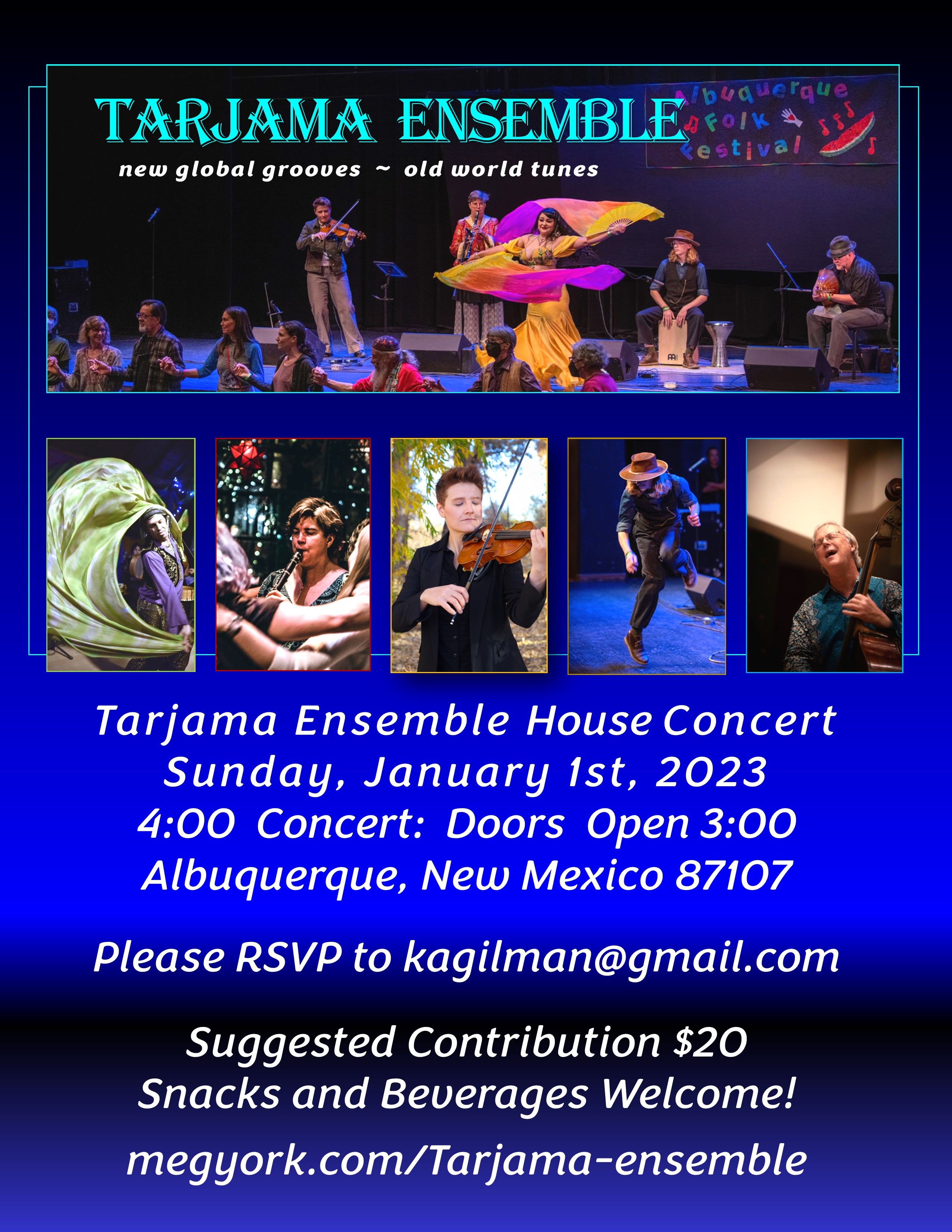 Greetings! 
I'm excited to let you know I am playing a concert Jan 1 in Albuquerque , New Mexico North Valley area on January 1. 
Ken Gilman is hosing:  Pease RSVP to him at kagilman@gmail.com
We'll play mostly the same set we played at the Abq Folk Fest in October:  tunes will feature Rona Baca's amazing Flamenco guitar, Pete Jacobs, bass, and Arthur Lefebure, cajon and derbekki,  plus new friend, Maria Dickenson, on violins.. 
AND... we'll have just recently recorded it at Third Eye Studio in Tijeras on Friday December 30th!