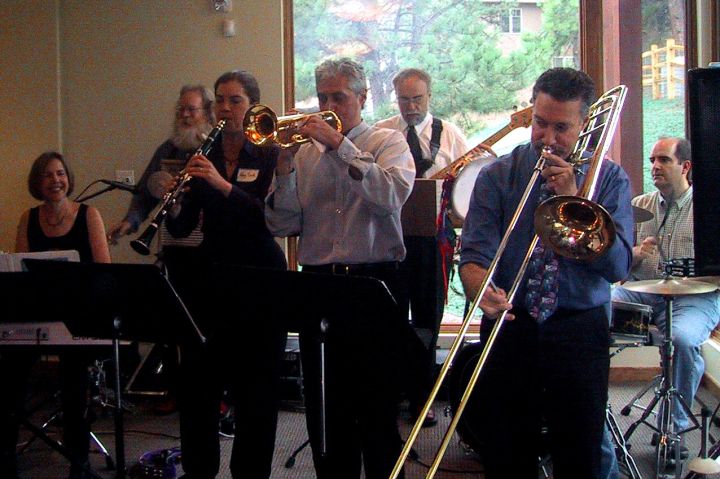 I started my first great Klezmer band at Beth Evergreen in 2002 under the gleefully supportive Rabbi Eliot Baskin, D.Min.  He would lead hora dance lines out one door of the sanctuary and around to enter the other door and the band was still going strong because we were all jazz cats that could improvise.    I brought in several charts from Beth Cohen's Klezmerquerque book as well as the Compleat Klezmer folio and a few jazz charts and a few TransCarpathian charts from Beth Bahia Cohen and we played for dances at the synagogue. 
Once Rabbi Baskin left, the next Rabi was against Klezmorim, favoring instead his own singer songwriter approach.  And I also moved down to Lakewood.
I reconstituted the name with Ben Cohen, and several different accordionists.  Once we had Pascal Diez and Florin Alaxandrescue in the line up, we were good for a few Boulder Balkan Bashs, and a few klez gigs.  We never did record, and I regret that.  Pascal went back to France and Ben and Florin got obsessive with fast Romanian material.  
But those early days in Evergreen were superb!