"Together, you presented a very fine experience in the study of taxim, (solo improvisation), both technically from a dancer's perspective, and musically from a musician's perspective, in this case a musician who genuinely enjoys "partnering" with dancers during the taxim!  I very much appreciated Meg's laying out the musical structure of the taxim, and taking us on her various "journeys."  
Annya's fine-tuned, body-centered guidance helped us explore solid elements of making dance , i.e. shape, direction, level changes, dynamics, time, and scale, with good knowledge of how the body moves.  Her concept of a "magnetic core" is a valuable treasure, both in the dance, and in everyday life!  
This study was easily adaptable for all levels of dance experience, and a great practice in maintaining a focus while exploring new dance territory." 
Travis Jarrell, Cookeville, Tennessee 
~~~ 
"I definitely feel more comfortable with structured dance class format and struggle with free-form improvisation.  While zooming is not my preferred mode of class, it did enable a certain level of not being concerned with things like looking silly and feeling weird while trying improvisational movement.  I liked that a lot and felt like it was easier to connect with Meg's wonderful playing.  
What I learned that surprised me:  I was somewhat surprised that it became easier over the course of a couple sessions to shut down the critical mind and allow myself to move freely with the music,  I usually only have that experience in brief stints.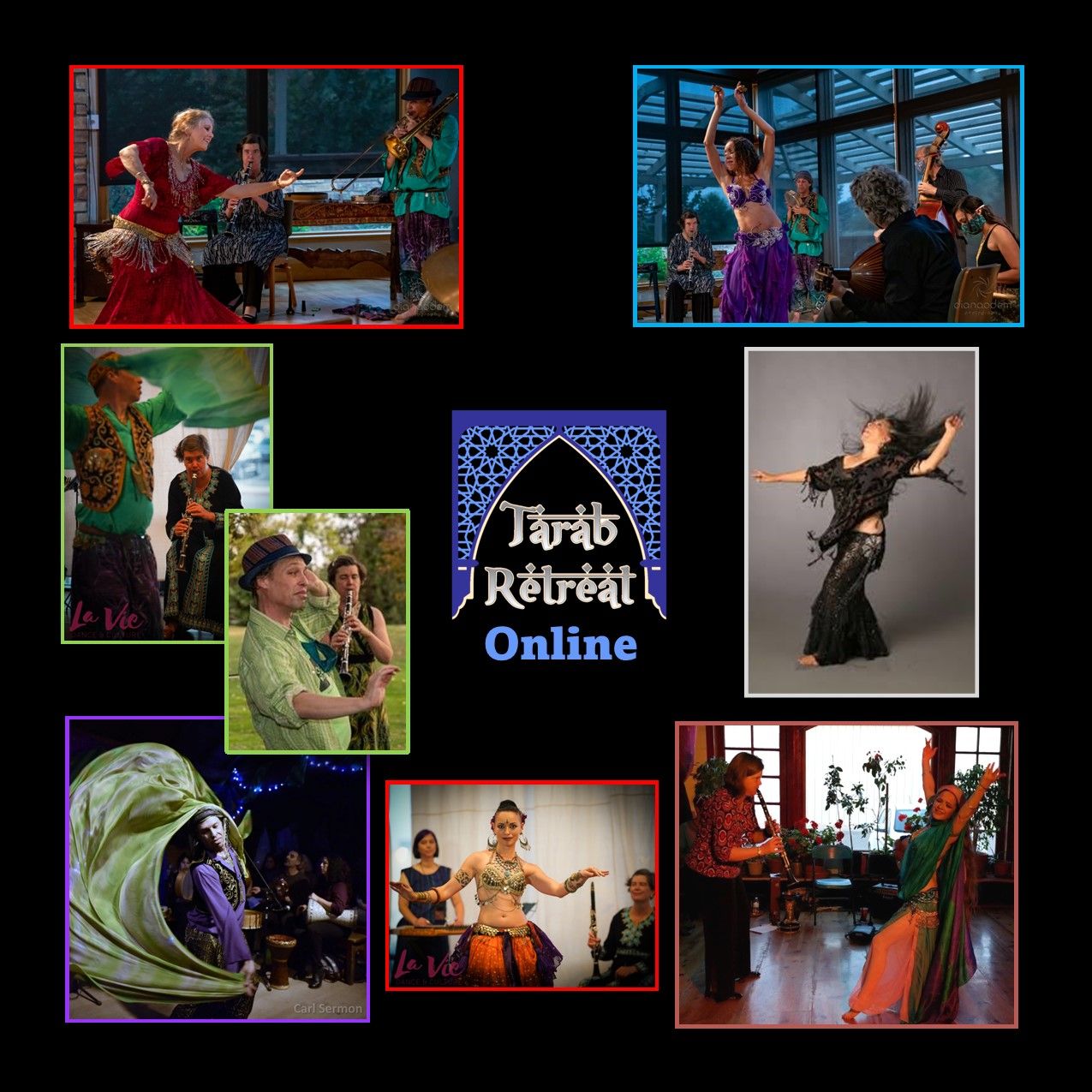 Annya is a fantastic teacher that I have been privileged to learn from for many years now.  She has great instincts for where people are at, and she is very clear in her explanations of concepts of belly dance that can be subtle and sometimes more abstract.  She is a very "clean" dancer, in that her movements are concise and easy to follow.  Annya is well-studied and it shows!  
Meg, besides being a beautifully gifted clarinet player, is very skilled at playing for dancers for a co-created experience.  She also has clearly studied all aspects of her craft and explains concepts very well.  
Meg and Annya make a great team, in performance as well as teaching.  
I am grateful for the experience,  thanks to you both!!"   
Emily S, Taos, New Mexico 
~~~ 
"It was great to do the Taksim Class and tune in to my innate response to the music. Annya had great insights and Meg's enthusiasm and joy in the clarinet were inspiring. It was a special experience and I would highly recommend it to anyone looking to deepen their connection to the music." 
Carolyn Lehnhardt 
~~~ 
"Dear Annya and Meg, 
I want to thank you both for offering such an amazing experience in dance and music. It is hard to express the joy and excitement that I experienced being in your class. The instructions Annya offered combined with the live music from Meg created an environment easy to absorb and learn new material. I felt free to experiment with new movements in my body that Annya taught and Meg made it feel comfortable and right with her playing. The combination increased my mental and physical understanding of Taksim. Thank you, and I hope you offer another class similar to this. I felt connected, from the privacy of my home: a unique experience." 
Richard, Taos, New Mexico